The Iittala x Issey Miyake collection was conceived in close collaboration between the Finnish editor Iittala and the Japanese designer Issey Miyake. Their similar approach to nature and their love for shapes and craftsmanship are reflected in its elegant and minimalist identity.
Iittala X Issey Miyake bag features a beautiful herringbone pleating that adapts to the carried weight and folds the bag neatly away. The strap is made of leather.
Iittala X Issey Miyake home textiles have striking, lively surfaces, created with Issey Miyake's innovative pleating and folding techniques. As the Issey Miyake Design Studio and Iittala Design Team drew their inspiration from spring and blooming nature, the transformation from a flat shape to a three-dimensional one may be seen as the blossoming of flowers. The products are handmade from the original Issey Miyake fabric that is durable and fade-resistant. Due to the pleating, the products are easy to fold and remain wrinkle-free when stored. The Iittala X Issey Miyake collection features delicate and vibrant shades that can be used to create both harmonious and colourful interior elements.
Measurements:
Material: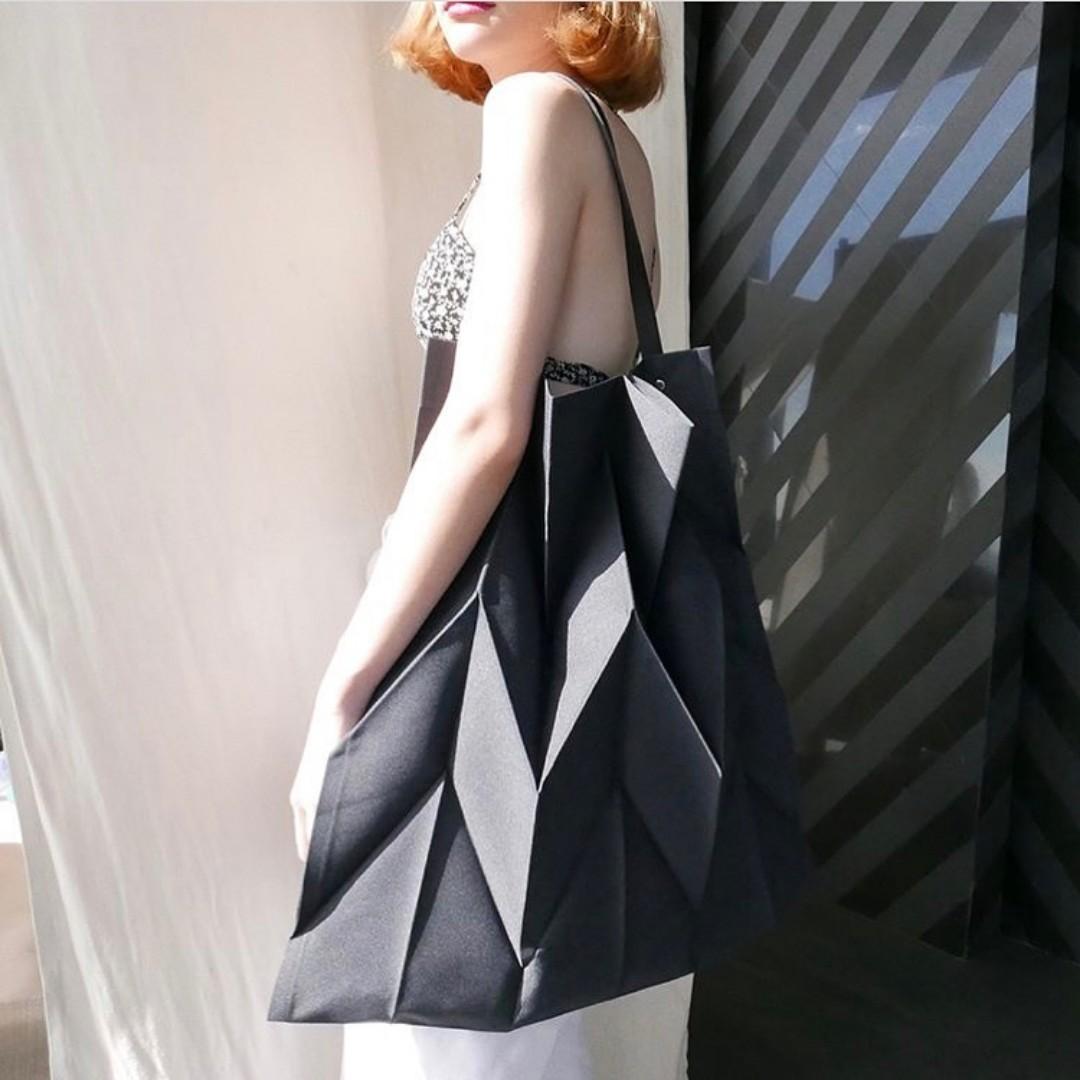 *Please contact our CS to determine available stock prior purchase