Meow! by Katy Perry is a companion piece to the singer's first fragrance, Purr, and was created while Perry was on the California Dreams world tour promoting her platinum-selling second record, 'Teenage Dream.'
This rich follow-up scent is a wearable interpretation of the fun, sensual spirit of the tour—so fun, in fact, Perry felt the name of the fragrance needed an exclamation point at the end of it.
Still, Meow! commands a soft sexuality appropriate for use during any time of day. Its signature comes from a pairing of honeysuckle and pear with the backdrop of creamy vanilla, musk and amber.
Fragrance Notes: The fragrance opens with notes of tangerine, pear, jasmine and gardenia; the heart are honeysuckle, lily of the valley and orange blossom, while the sweet base features aromas of amber, vanilla, sandalwood and musk.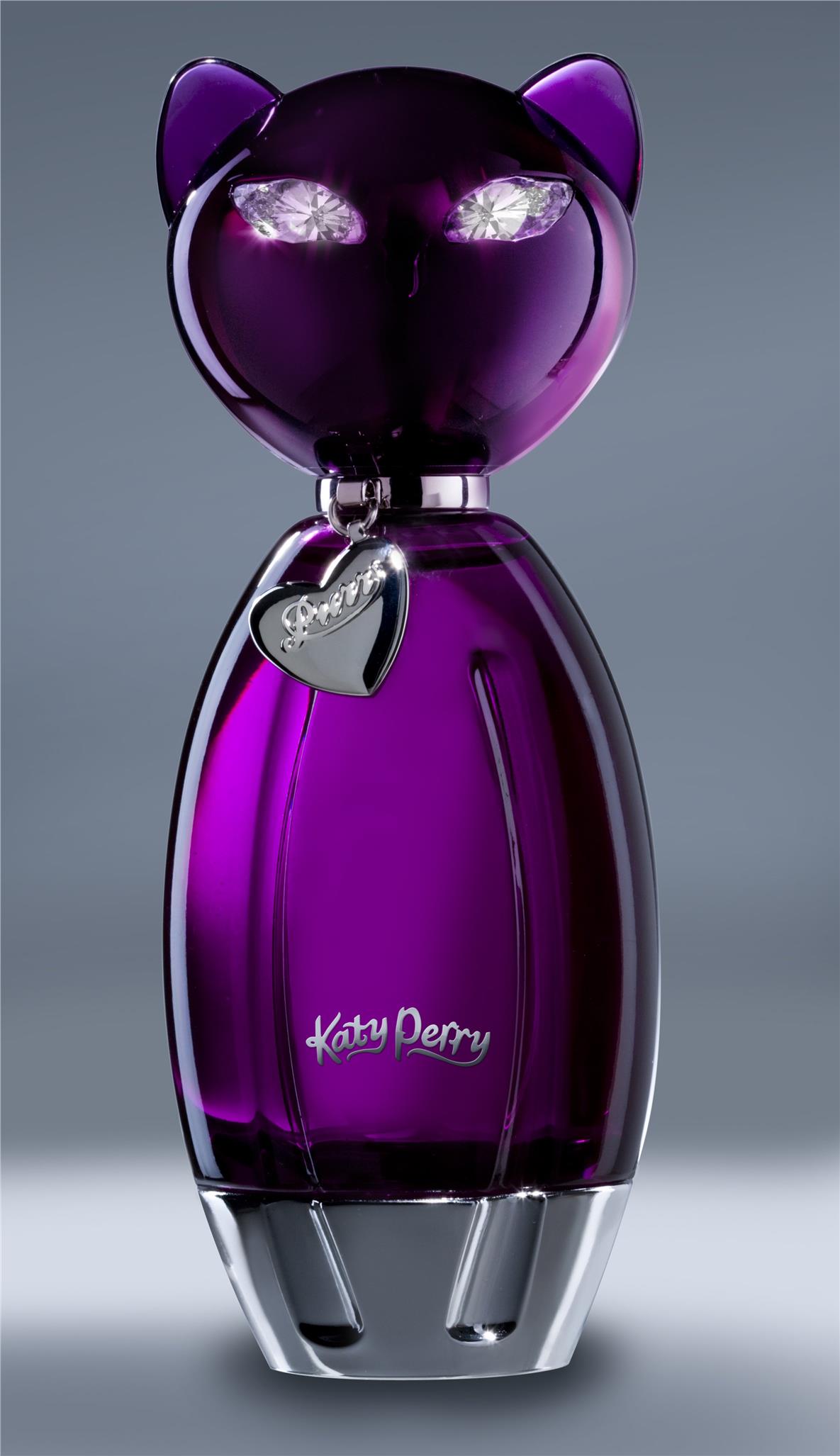 Frisky and feline, Purr's fruity, floral scent is ready to pounce.
Like the singer herself, Purr is playful yet sophisticated. Katy Perry transcends barriers with her music—so does her new fragrance.
Fragrance Notes: Purr by Katy Perry Eau De Parfum begins with the aroma of peach nectar and forbidden apple, evolves with a distinct floral bouquet of jasmine blossom, Bulgarian rose and vanilla orchid, and slowly reveals accents of creamy sandalwood and musk.