Embrace the freedom to be happy with the Lancome La Vie Est Belle L'eclat L'Eau de Parfum Spray, a luminous gourmand fragrance for women with orange blossom facets.
More glowing than the original La Vie Est Belle fragrance, the L'eclat L'Eau de Parfum is inspired by the radiant beauty of a natural smile that can light up a room. An ode to blossoming feminity, this sophisticated scent was made for a woman who illuminates everything in her wake.
Blending the freshness of bright bergamot with vibrant citruses, the elegant core of orange blossom and jasmine radiate pure sensuality. When paired with the creamy base notes of vanilla and earthy patchouli, the Lancome La Vie Est Belle L'eclat L'Eau de Parfum radiates a sultry and feminine dry down that can't help but turn heads.
Top Notes: Juicy Bergamot
Heart Notes: Orange Blossom, Iris, Jasmine
Base Notes: Vanilla, Patchouli
Miracle perfume for women is a sudden and marvelous revelation that life is extraordinary, that life is a miracle. Joyful, empowering and inspiring, this eau de parfum fragrance is a special blend of vetiver, intertwined with the sweet notes of a vanilla perfume.
No more secrets… Miracle Secrets will reveal your hidden powers to make your Miracles come true.

What it is: A citrusy floral signature. The sparkling freshness of the bergamot combined with pear accord reveal a heart of Jasmine, enhanced by an addictive and mysterious Musk Vanilla signature.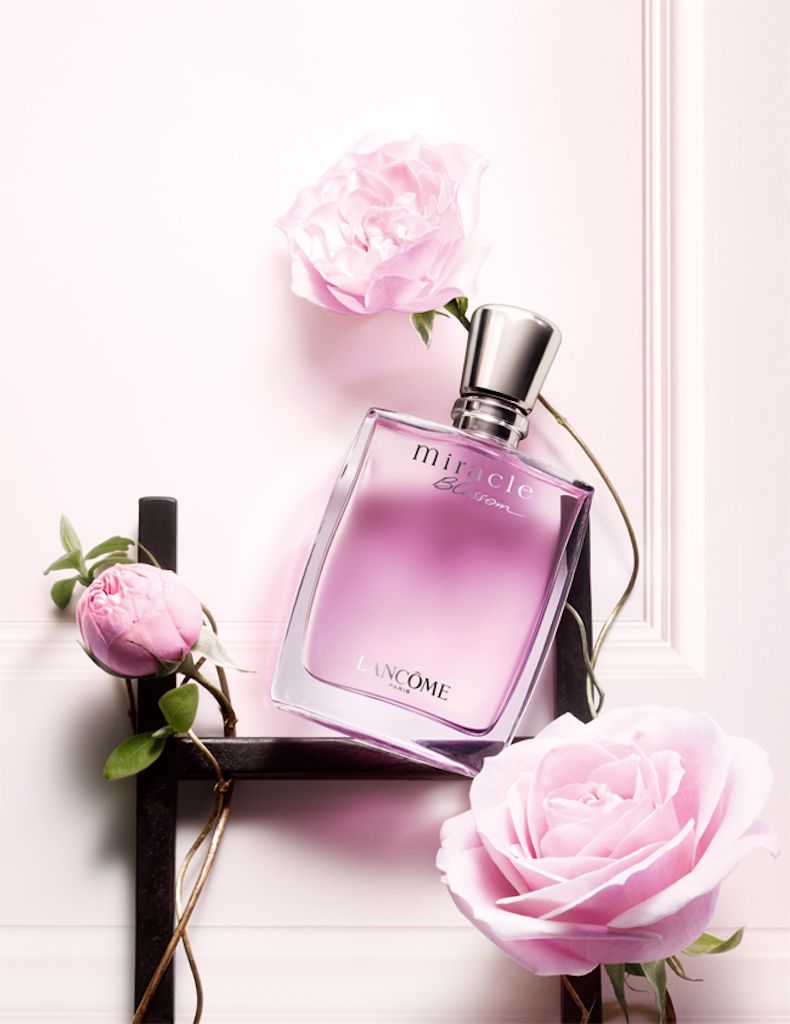 YOU MAKE IT HAPPEN
From the magic inside a drop of fragrance to the magic inside each one of us, there is one step. Miracle reveals a new facet of the Miracle women: empowered, self-confident, determined. The incarnation of a modern and delicate femininity. A delicate fruity floral, Miracle Blossom has the tenderness of a bud on the branch of the rose tree, ready to flower and reveal its full character. Metaphor of a young woman who is revealed through the magic encapsulated in a drop of perfume. A signature scent composed like a petaled ascension, combining freshness and florality.